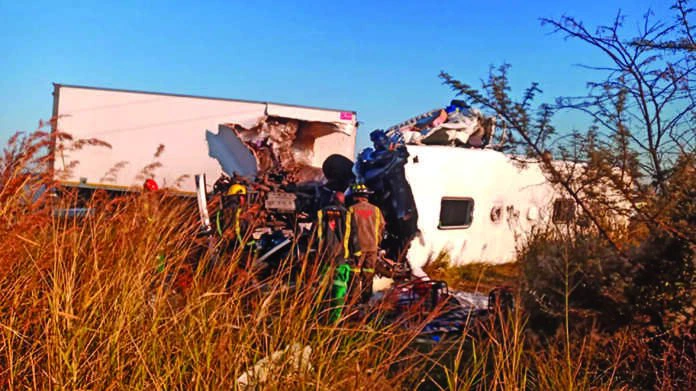 Fifteen people have been killed in a fatal accident near Bundu Inn, Garankuwa in Pretoria on Friday.
Emergency services said they received a call just after 5am where they were informed about a head-on collision between a bus and a truck.
Upon arrival at the scene, they discovered multiple patients who were injured and some confirmed dead.
Charles Mabaso from the Tshwane EMD said they do not have details at the moment as to what caused the accident, but were investigating.
"The total number of people who were on the scene are 52, of which 26 are wounded and are receiving treatment, 4 have moderate to serious injuries, seven are critically injured and 15 were declared dead on the scene," said Mabaso.
The road is closed at N4 and Rosslyn road and motorists are urged to avoid and use alternative roads.
Author