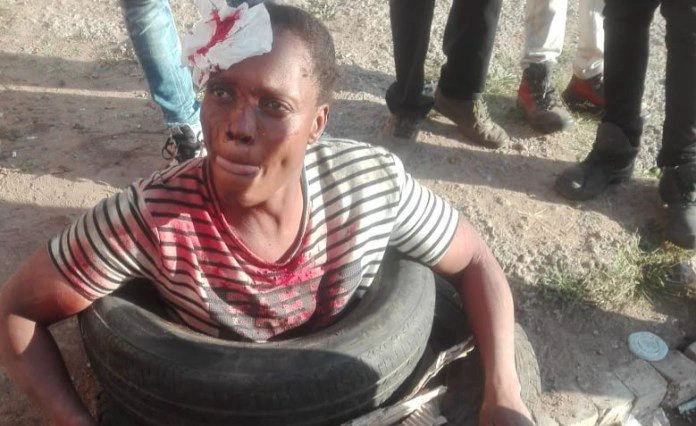 Residents of Alexandra's Tsutsumani section have allegedly beaten and necklaced one of the leaders of Dudula Movement.
A video of a woman who was beaten up surfaced on social media.
The woman was beaten up in Tsutsuon Tuesday as the community members accused her and her movement of wrongfully evicting people from their homes.
She was rescued by the members of the South African Police Services who rushed to the scene after two journalists from @ScrollaAfrica and @AlexReporterSA called the Alexandra station commander who swiftly sent police officers to the scene.